Historic Huntsville Foundation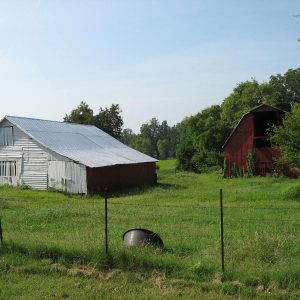 Harrison Brothers Hardware is the most important preservation project of the Historic Huntsville Foundation, who purchased the historic store in 1984 to ensure its continued operation on Huntsville's courthouse square. In addition to our operation of Harrison Brothers Hardware, the Historic Huntsville Foundation promotes the preservation of historic sites, buildings, houses and neighborhoods in Huntsville and Madison County, Alabama. From the courthouse square to rural farmhouses, we believe historic places make our community a better place to live, work and play.
After the loss of numerous Huntsville and Madison County historic homes and buildings in the 1960s, a group of community volunteers formed the Historic Huntsville Foundation to foster a desire to restore and renovate historic structures. We are the only nonprofit historic preservation organization whose mission includes Huntsville and Madison County.
Our preservation mission continually evolves to meet the ever-changing needs of the Huntsville-Madison County community. Over its history, HHF has been a guiding force in preservation: Intervening to prevent the demolition of threatened buildings, providing support and professional expertise to property owners, and creating National Register Historic Districts and local historic districts through public advocacy, education and grant funds. Our work with the McThornmor Acres neighborhood will result in the listing of Alabama's first Space Age Historic District to the National Register of Historic Places.
Downtown revitalization is at the core of our preservation mission. We purchased and restored the Harvey Jones building, which adjoins the Harrison Brothers Hardware building. Now, this space is home to a flourishing restaurant and architectural firm. The Historic Huntsville Foundation produces the wildly popular Movies in the Park film series, which draws thousands to downtown Huntsville's Big Spring Park to enjoy free, family-friendly movies in the summer. Our Harrison Brothers Hardware Customer Appreciation Day is a fall tradition, animating the courthouse square with games, prizes and music.
We at the Historic Huntsville Foundation are building a stronger future by preserving our past. Visit our website at www.historichuntsville.org and join our efforts!